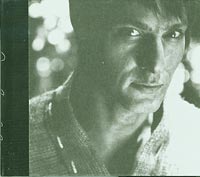 Daniel Agust: Swallowed a Star - £7.00
Swallowed a Star by Daniel Agust is on the One Little Indian label and for sale on CDLists.co.uk in CD format for just £7.00. It is a second-hand CD with a catalogue number of tplp463cd and the condition is cd scratched from sliding in and out of case. Plays fine, cover excellent. It comes with the original case and inserts unless stated in the condition field below.
---
title:
Swallowed a Star
genre:
Experimental
published year:
2005
label:
One Little Indian
cat no:
tplp463cd
isbn:
format:
CD
comment:
Former frontman of Gus Gus, beautiful card bound book format. Hard cover several pages of lyrics. Celophane cover still stored with sticker.
condition:
cd scratched from sliding in and out of case. Plays fine, cover excellent
Swallowed a Star Track List:
1. Someone Who Swallowed a Star 3:03
2. The Moss 3:28
3. Nobody Else 3:25
4. The Gray 3:32
5. The Stingray 4:07
6. Intersection 3:23
7. Till I Know 4:04
8. If You Leave Me Know 3:51
9. Sparks Fly 3:24
10. Love and Respect 4:32
more music by:
Daniel Agust
IN STOCK BUY Daniel Agust: Swallowed a Star from cdlists using paypal
price:
&pound 7.00
Not happy with the Price? Click here to Make me an offer