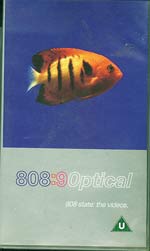 DVDs and VHS video tapes in Music genre
These VHS video tapes and DVDs in the Music section are all second-hand, some pre-owned, some as new. Each video has been checked and a description of condition added. If you want any specific information email us via the contact page. The VHS tapes are all PAL format. The details for individual items should be correct if you think there's an error let us know.
If you cannot find what you are looking for get in touch we may be able to locate the item.