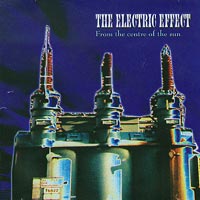 Electric effect: From the centre of Sun - £5.00
From the centre of Sun by Electric effect is on the Saurkraut records label and for sale on CDLists.co.uk in CD format for just £5.00. It is a second-hand CD with a catalogue number of SKR 4 and the condition is great condition. It comes with the original case and inserts unless stated in the condition field below.
---
title:
From the centre of Sun
genre:
Indie
published year:
1998
label:
Saurkraut records
cat no:
SKR 4
isbn:
format:
CD
comment:
shoegazing meets dance/trance rare promo with different sleeve than released version: 5-piece psychedelic band from Nottingham, UK. Late 60's pop psych and acid rock influences with reminiscences to Syd Barrett-era Pink Floyd, July and Tomorrow.
condition:
great condition
From the centre of Sun Track List:
1 Astronaut
2 Sitting On
3 Over The Moon Song
4 Saturn 2
5 Midnight Caught Me
6 Atomic Stickman
7 Orbit C
8 Jehoover
9 I Exploded (From The Centre Of The Sun)
10 Chill
more music by:
Electric effect
IN STOCK BUY Electric effect: From the centre of Sun from cdlists using paypal
price:
&pound 5.00
Not happy with the Price? Click here to Make me an offer