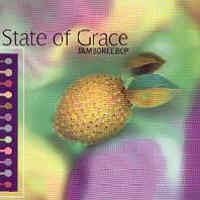 State of Grace: Jamboreebop - £5.00
Jamboreebop by State of Grace is on the 3Rd stone label and for sale on CDLists.co.uk in CD format for just £5.00. It is a second-hand CD with a catalogue number of 014CD and the condition is excellent condition cd and sleeve . . It comes with the original case and inserts unless stated in the condition field below.
---
title:
Jamboreebop
genre:
Pop
published year:
1995
label:
3Rd stone
cat no:
014CD
isbn:
5023693001425
format:
CD
comment:
This cover doesn't have the stamped logo in the bottom right
condition:
excellent condition cd and sleeve .
Jamboreebop Track List:
01.Whetherette (3.33)
02. Smile (4.53)
03. And Love Will Fall (5.32)
04. Fluorescent Sea (5.08)
05. Hello (4.45)
06. Mystery (5.24)
07. Bitter Sun (11.11)
08. Different World (1.03)
09. Rose (4.44)
10. New Fear (5.07)
11. Truth (5.40)
12. Jamboreebop (1.17)
more music by:
State of Grace
SOLD OUT -
buy the CD from AMAZON:
State of Grace Jamboreebop
BUY State of Grace MP3s from AMAZON